Below are the Carmen Goldthwaite books available in print, audio and digital form. For a full publishing history, please see Pressroom & Contact Information.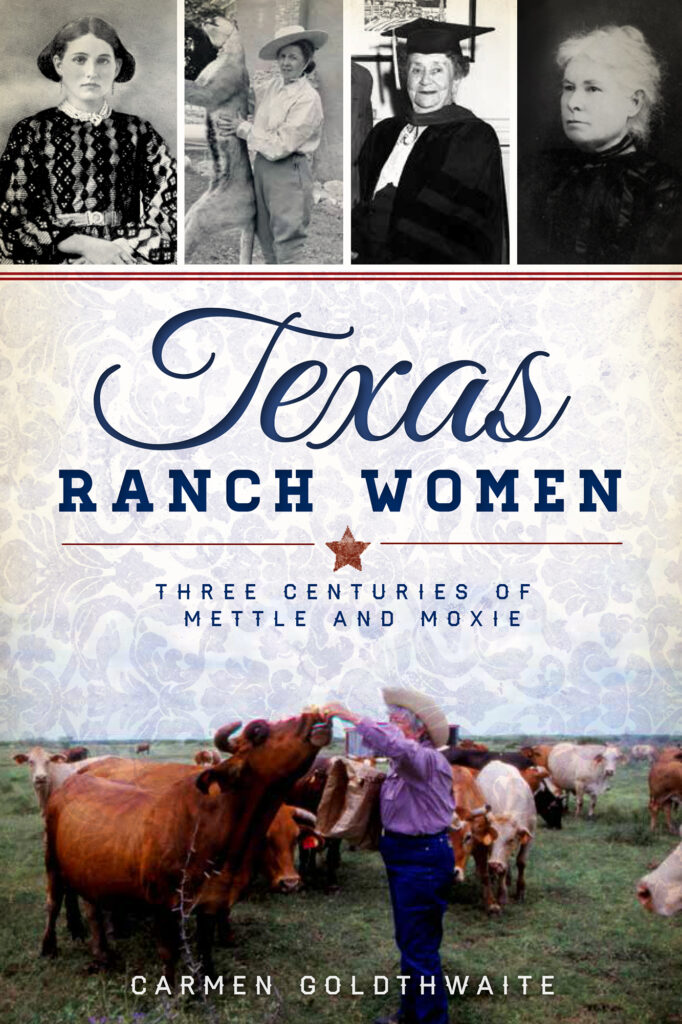 TEXAS RANCH WOMEN: Three Centuries of Mettle and Moxie
The true stories of women who settled Texas and settled in Texas. Often, they're forgotten in history's lore. It was time to tell their stories that stretch from one end of this state to another, AND across the centuries from a young Indian woman who interpreted for Spanish and French explorers. From The History Press of Charleston.
ISBN-978-1-62619-598-1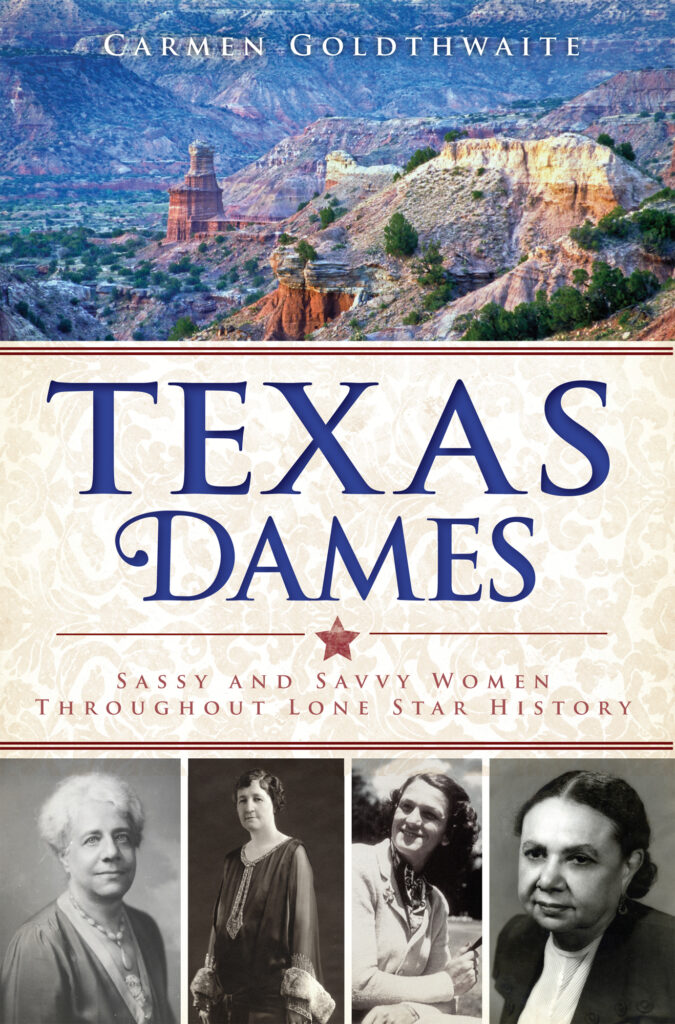 TEXAS DAMES: Sassy and Savvy Women Throughout Lone Star History
The "dames" in this book notched victories in Texas' history, from early Indian and French to a Fifties golf star. In between string the tales of women who succeeded in business and banking, science and medicine, politics and government, education and religion. These early stories range from the 17th C. through mid 1950's, snapshots of what it took to break ceilings tougher than glass. They were forging a country, a state, and then civilizing it.
ISBN 978.1.60949.812.2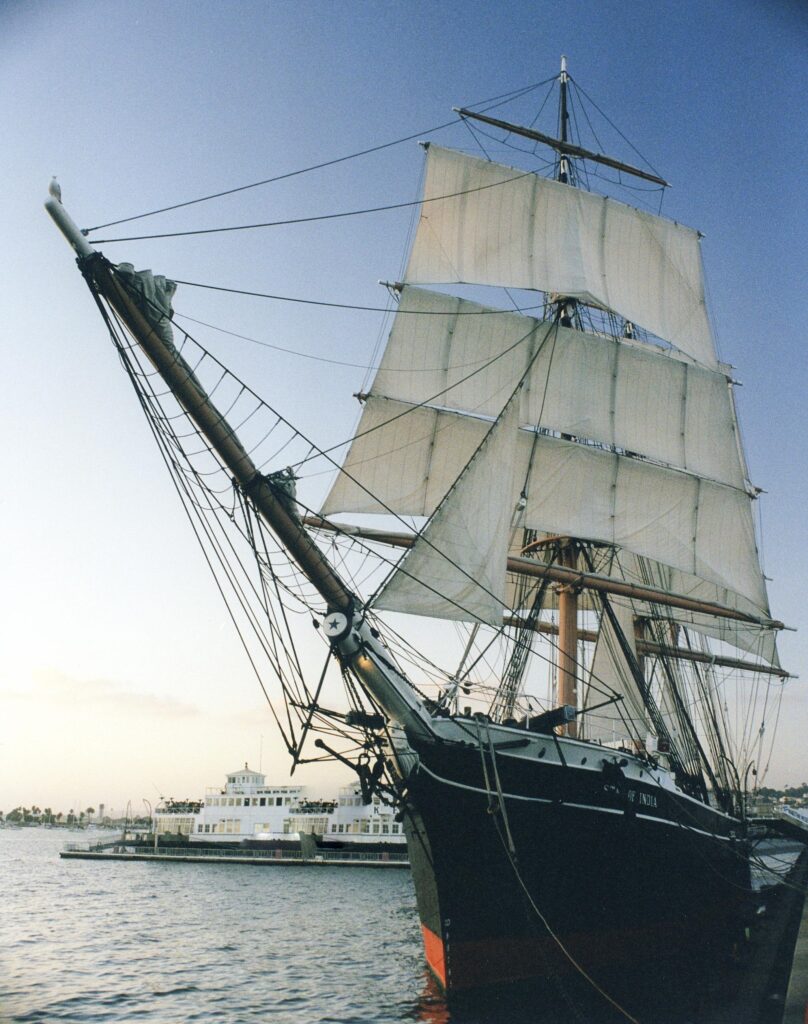 Whispering Spirits, 2023, pending publication
Yea. Just wrote "the end," and I'm so excited. It's my historical fiction novel, a family saga, Whispering Spirits: The DeSpain Family Saga. Strands of old family Huguenot tales about a couple of orphans arriving in Charleston weave through the 1817 history of South Carolina, the Cherokee, and the youngsters' survival. Life alone in a new country was no easier then than now. Catherine Marie leads her younger brother Jean Paul through pirate attacks, gypsies and Canary Islanders to Charleston, where she encounters a dangerous shipping magnate, a helpful coffee house owner and a booster of a news editor. There, she makes a decision that will change their lives forever.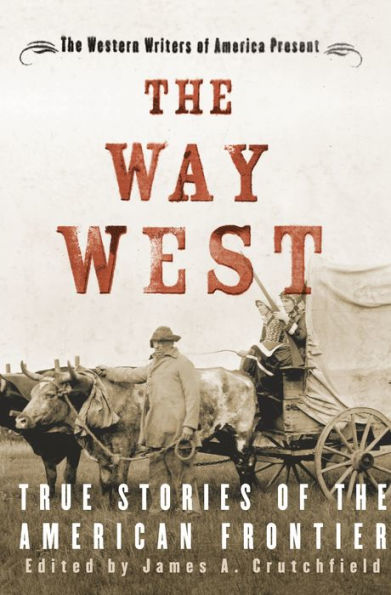 THE WAY WEST: True Stories of the American Frontier
In THE WAY WEST, I wrote about one of my favorite North Texas women. I learned about her first from stories my Mom handed down from her mother and noted in my grandmother's Bible. That grandmother would have called Sophia, "a tart." Certainly, in olden times, she was. But, a heroine she came to be, known as "The Confederate Paul Revere." My story about her titled "Dancing in the Eye of the Storm" rolled out first in the anthology, THE WAY WEST, published by Tor/Forge and Western Writers of America. Later, I recounted her tale in TEXAS DAMES.
ISBN 0-765-30450-3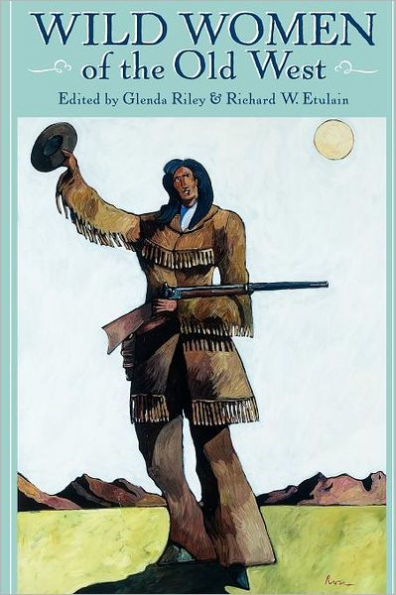 WILD WOMEN OF THE OLD WEST
"The Yellow Rose" is the piece I wrote for Fulcrum Publishing's anthology, WILD WOMEN OF THE OLD WEST. In this article I got to explore the rumor, the legend and the woman behind the saucy song of that name.
ISBN 1-55591-295-8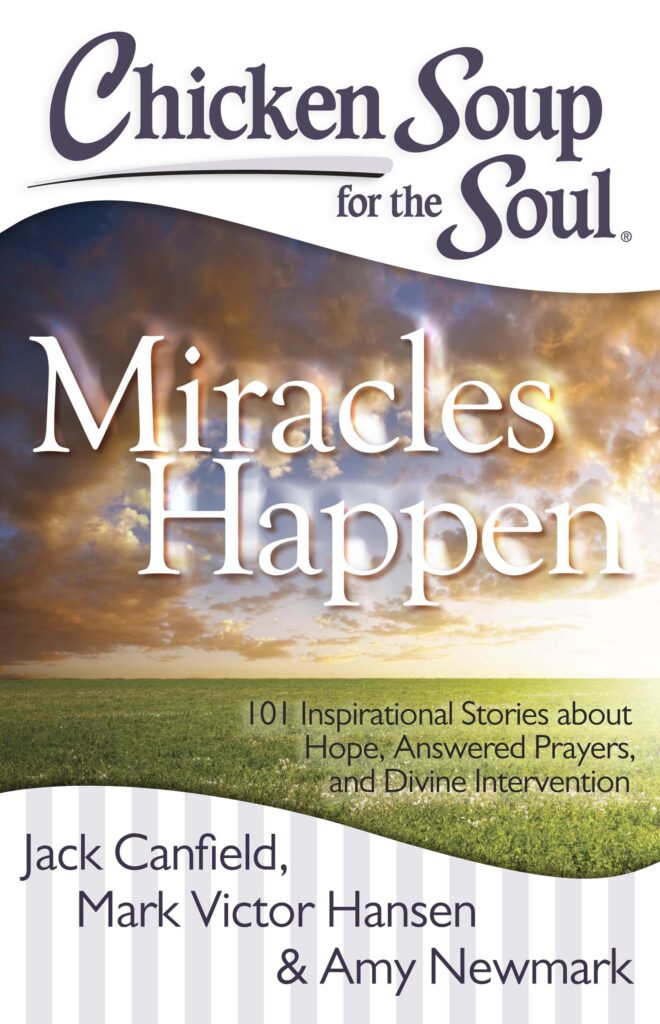 Chicken Soup for the Soul: Miracles Happen
In an essay, in this CHICKEN SOUP OF THE SOUL volume, Miracles Happen, I shared a personal miracle and named it, "Night Bull." On a late night emergency drive from Houston to Fort Worth, a big black bull averted a horrific crash.
ISBN 13:978-1-61159-932-9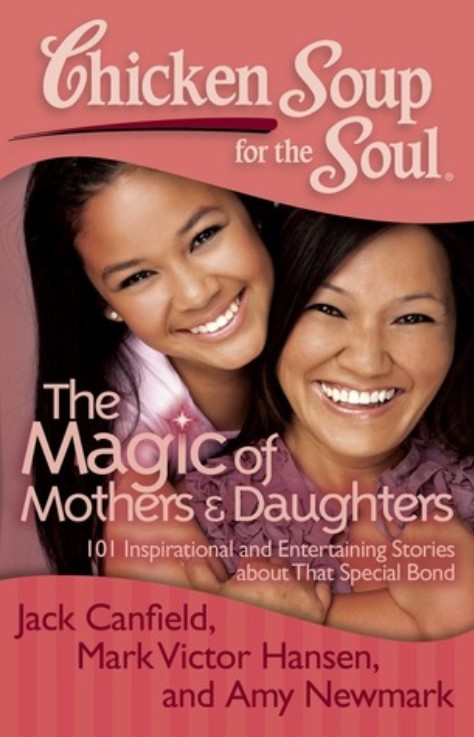 Chicken Soup for the Soul: The Magic of Mothers & Daughters
"Burgers 'n Butterflies" is the personal essay I wrote (on my boat) during a healing time on the water while grieving the death of my mom. It starts with the "this is it" message from the doctor, a journey of my mom's strength, and ends with a symbolic butterfly visit.
ISBN 13:978-1-935096-81-8
WRITERS' GUIDES, ANNUALLY 2010 – 2014
Published by The Writers' Institute of Redding, Connecticut. Articles on point of view, author's voice, dialogue, narrative (creative nonfiction), etc.