"Where there's a story, I want to tell it…show it… in speech and in print, in fact or in fiction. People and their stories are my passion."
Carmen Goldthwaite – Author, Teacher, Storyteller – packs a lifetime of writing into creative writing classes she teaches, the Texas Tales she spins and books and articles she pens.
UPCOMING WORKSHOPS:
"ESSAY & SHORT STORY"
MAR 26, 2022 11 AM – 1 PM On Zoom
Autographed Books also make a great gift!
Author
"You find the untold stories of so many women…women who've been lost from the pages of history, and you write them well."

Ann Smith of the Houston-Galveston Sam Houston Chapter of DAR about Texas Dames: Sassy and Savvy Women throughout Lone Star History
Carmen is the top-selling author of Texas' heroic women's stories: true adventures across the centuries and the landscape of Texas.
ONE READER SAID about TEXAS RANCH WOMEN: THREE CENTURIES OF METTLE AND MOXIE…
…"well written and informative. I was born and raised in Texas. We had Texas history in school. This book gives me the 'rest of the story'." – Txana, on Amazon, a review.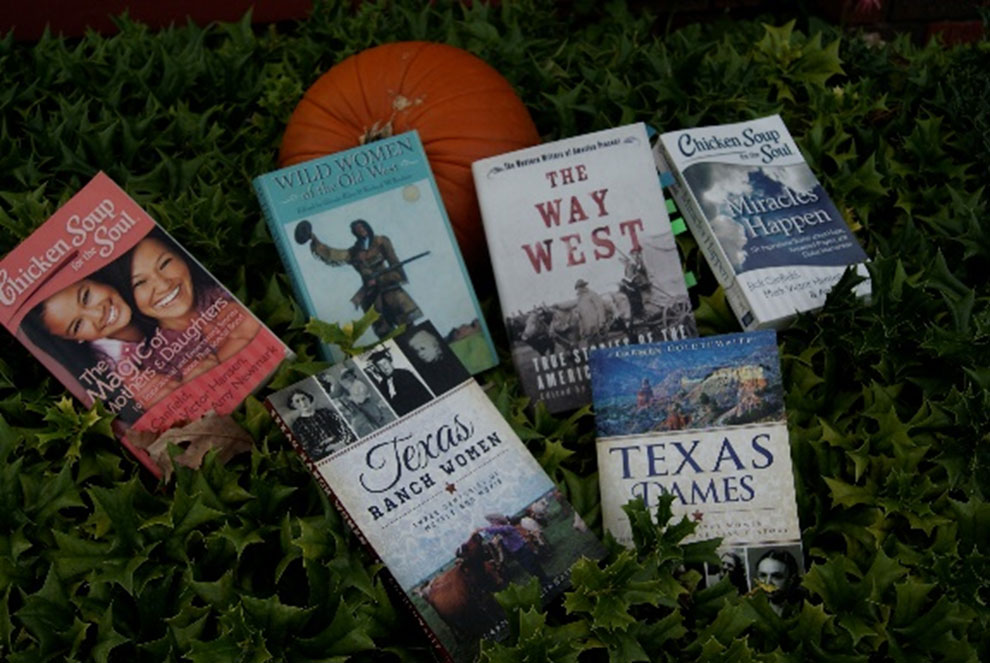 Teacher
"Carmen is one of those rare instructors who knows the nuts and bolts of writing, both fiction and non-fiction, and also has the skill to teach that knowledge."

Carol Henderson, from the Writers' Circle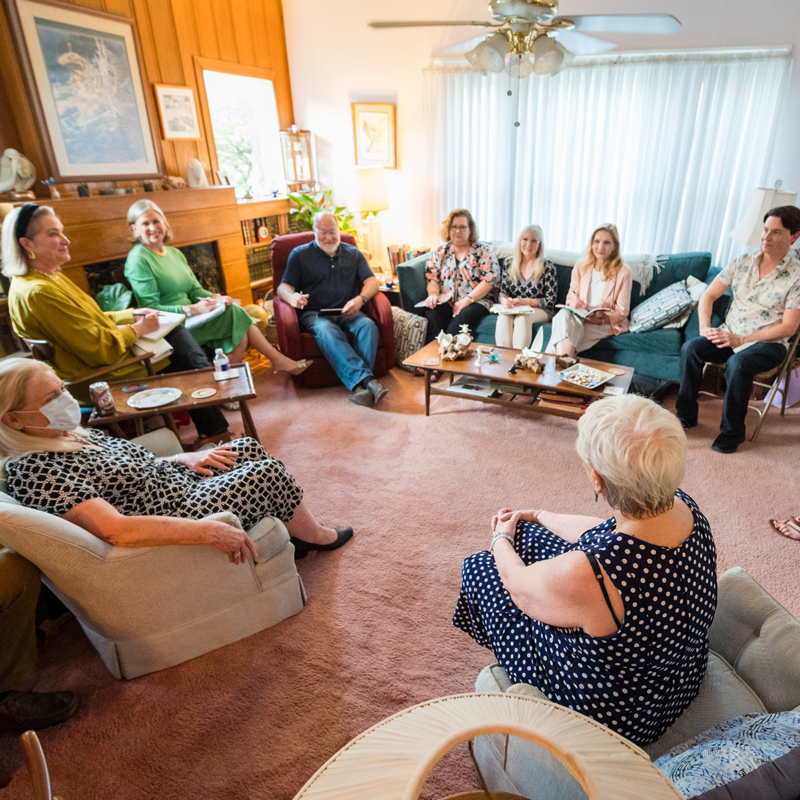 Teaching, a glorious experience!
Translating decades of experience in writing and publishing, Carmen passes along her knowledge to writers through small group Writers' Circles, individually, classes, conferences and workshops. For 12 years, men and women have knocked on the door of her writing place, her home, "Scribblers Sanctuary," as nicknamed by early students. Some of her SMU and TCU students still come back from time to time for a "refresher" or a manuscript edit.
Storyteller
"Thank you for coming. I could tell people really enjoyed the stories you told."

Debbie, Pittsburg Peach Festival
Carmen spins the tales, the true ones, of Texas' formidable women, stories untold or long forgotten. She's written about them in columns, magazines, anthologies and books– tales of immigrating to "Tejas" alone and with children, standing off hungry and angry hostiles with guns or baked bread, grubbing to bring forth crops and livestock on land often parched, making hay when wildcatters poked their pastures and hit bonanzas.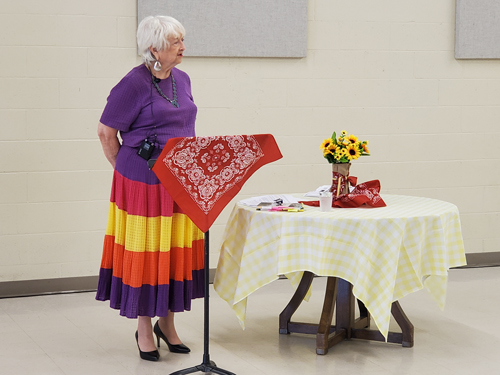 Upcoming events
Whether about history or writing, Carmen welcomes the opportunity to 'pass it on.'
Scheduling now for Workshops in 2022. Contact Carmen to find out more or schedule an event.
At present, all in person meetings, retreats, etc. are subject to COVID guidelines now being lifted from place to place.
Ongoing Writers Circles
Happening on Zoom until COVID lets up; Tuesdays and Thursdays, 7 -10 pm; Wednesdays, 1:30-4:30 pm (moving to in-person).
Every six weeks
the next start date will be the Tuesday, Wednesday, Thursday – March 29, 30 and 31
Writing Workshop
"Essay & Short Story"
Mar 26, 2022
11 am – 1 pm on Zoom
Writers' Ranch Retreat
An in person private ranch retreat.
"Texas Women Wield the Reins on Ranches, in Boardrooms and on Stages"
Rockwall Literary Club
For more information, call on 817-726-0412 or EMAIL